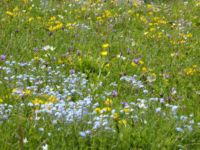 "Flower in the Fields " Competition.
The Mercantour National Park awarded prizes for the agricultural course of flowering meadows during the "Foire aux Bestiaux" in Beuil. The 2017 edition of Prairie Fleuries mobilized 10 farmers. Three agri-environmental awards have been awarded, along with other special mentions.

Selective Sorting of Household Waste
Ecological waste sorting is the responsibility of all citizens who thus contribute to the good management of the village and to the preservation of the environment. Awareness of the positive consequences of such everyday acts is essential.
Waste containers:
– Wrappers and paper
– Glass
– Other waste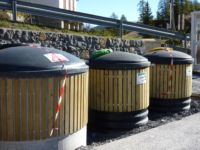 Containers are at your disposal / available/ at 12 spots: :
Place de Gaulle
Carrefour du Pissaîre
La Croix rue Napoléon III
Place Jean Robion
Route du Castel
Condamine
Route Ciriei
Chapelle sainte Anne
Palace Mont Mounier
Serre de Nairaud
Launes inférieur
P.E.P
– Textile and shoes
Waste containers place de Gaulle
– Bulky waste
At all household refuse containers
– Batteries
At the town hall and at the tobacconist's
– Cooking oil
Waste container Place de Gaulle
– Automobile-related waste
Waste reception centre "Les Charmes"
– Household appliances
Waste reception centre "Les Charmes"
Good to know :
– Waste reception centre: "click here"
– Life cycle of paper, glass, metal and plastic : "click here"
– Individual composting : "click here"
– Effects of selective waste sorting on the environment: "know more"